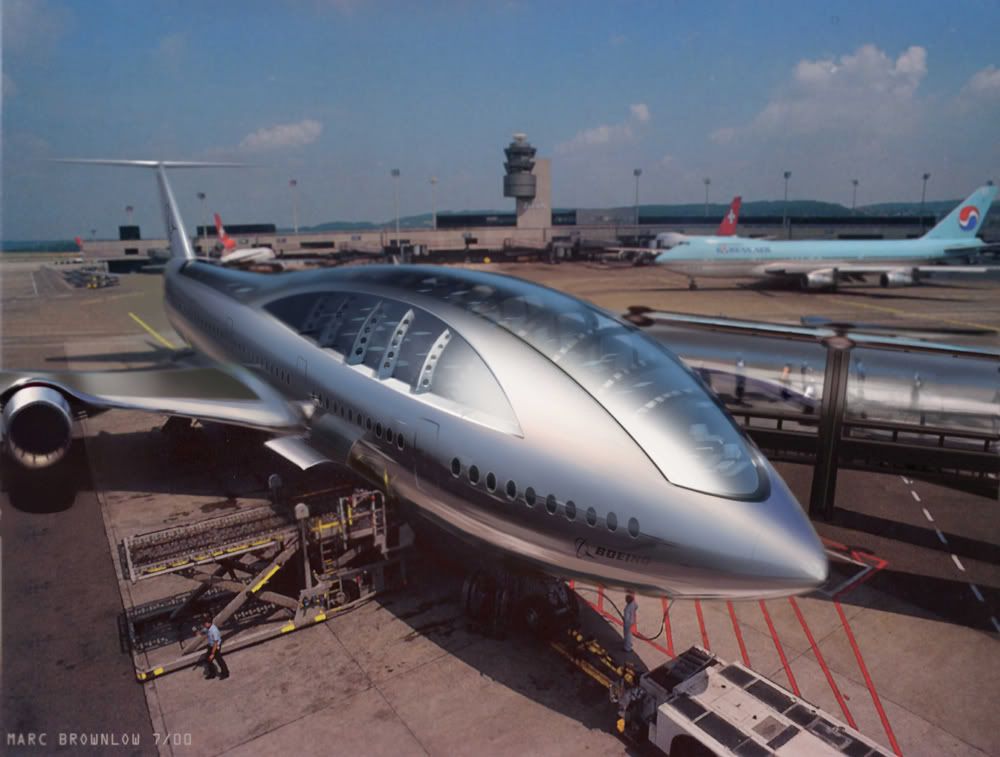 Large windows and communal viewing decks enhance the spectacle and romance of flight. The airplane itself becomes a destination, setting Boeing apart from its competitors. The joy of flight and spectacular vistas could be enjoyed through the transparent ceiling & enormous windows of this far future concept. This concept could incorporate entertainment areas such as: video game parlors, casinos, kid oriented play areas, coffee cafes & tea rooms, etc.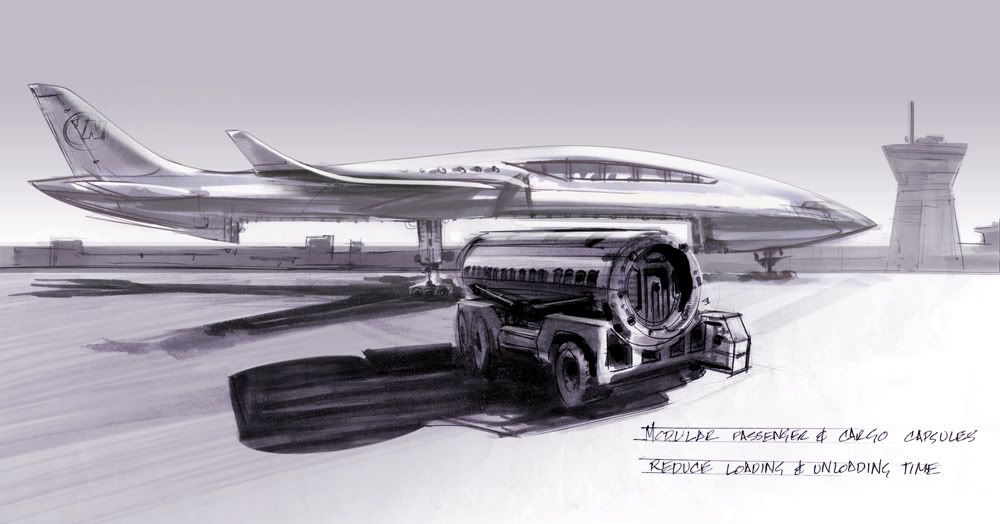 Planes essentially lose money when they are on the ground. Modular loading could dramatically speed up boarding and deplaning time. Between flights, aircraft interiors would not need to be cleaned and loaded with meals and luggage while the plane was grounded. Instead, the fuselage capsules could be pre-loaded and ready to go upon arrival.
The viewing deck of a Boeing Cirrus Jet provides a spectacular location for a catered party. The partygoers sip champagne as the jet prepares for takeoff under a full moon. By taking a cue from the Cruise liners, the airline industry could expand their appeal. Instead of competing for point to point travel exclusively, they could offer "air tours" where the plane becomes the destination.